Features
OpenRMF® is the only web-based open source tool allowing you to collaborate on your DoD STIG checklists, DISA, OpenSCAP and Nessus SCAP scans, Nessus ACAS patch data, and generate NIST compliance in minutes (or less). All with one tool!
Authentication and authorization via Keycloak (OpenID), featuring role based access control (RBAC) on UI features and API calls. Allows different levels of viewing and editing data.
You can edit your checklist live via the browser! You also can upgrade them to the newest versions from DISA! Set status, comments, details, security override as well as host name, role, domain name and more. Auditing keeps track of who edited the checklist. OpenRMF® 1.1+ includes Bulk Editing!
Use this system for controlled access to all your system checklists, easily viewable with any modern web browser. No more Java client JAR file to download and run to view information!
Use the Dashboard for instant risk information on the number of Open Items per system as well as the Critical and High patch information from your latest Nessus ACAS scan.
Keep track of your STIG checklists by your System Package. Show your Not a Finding, Open, N/A, and Not Reviewed numbers at a quick glance. Export checklists to MS Excel for sharing. Export the .CKL file by using OpenRMF® as your Configuration Management tool for checklist files. No more emailing, shared folders, and questions.
Generate a Plan of Action and Milestones (POA&M) as well as a Test Plan Summary in seconds automatically! Nothing to manually copy/paste and miss data. Download all CKLs to a ZIP.
Generate reports for Nessus patching across servers, System Checklist items, RMF Controls, Vulnerabilities by Host, as well as charts showing your System status.
Run locally via Docker Compose file or via Kubernetes (Helm chart available). Easily setup AuthN/AuthZ via Keycloak using the documented OpenID configuration in minutes.
List all Vulnerabilities per Checklist and filter by Open, N/A, Not Reviewed or Not a Finding to quickly answer questions. Turn them on and off and export to MS Excel.
Generate a Compliance listing in seconds, linking in the sections of each checklist to the corresponding NIST control. Color coded links to checklists to show status for that control. Filter vulnerabilities to pinpoint the work left to be done.
Benefits
Manage all data in one web-based tool. Quickly Generate Compliance Reports. Manage Open Items Easily. Status at the click of a button.
Team
This is a collaboration between the innovate teams at Cingulara and Tutela Security. Want to join the team? Contact us. Find us on Twitter. Dive in on GitHub!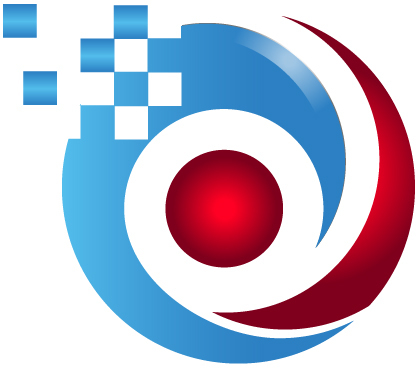 Dale Bingham
CTO, Cingulara
Gov't Cloud Admin
AF Cloud Cybersecurity Administrator
Talking to his group after using OpenRMF® compared to their
manual processes - "Hey guys look. You have been doing RMF all wrong!"
Gov't User
NIWC Navy (former SPAWAR)
"I'm super happy that OpenRMF® handles the upgrade of those
STIGs and the copy/paste doesn't have to happen!"
Gerald H.
NIWC Navy (former SPAWAR)
"The work you all have put into this project is phenomenal! I can't
say enough great things about the team and the amazing accomplishments you all have achieved in a very, very short period of time. Now that's what I call CodeHustle!"
former employee
MSG
"Using the OpenRMF® tool, we reduced the three weeks to generate our compliance report down to 5 minutes. And OpenRMF® found an error in our compliance that we missed when we did it manually."
Dave
Neany
"With the OpenRMF® Tool, we quickly found 2 servers with the exact same hostname we did not see by looking at each checklist individually."
David Gould
CEO, Tutela
"Using the list of checklists per system, we were able to update management on our number of open items across all checklists within our system in seconds."
Contact Us
info@cingulara.com
info@tutelasec.com
open an issue in GitHub on the tool.